barbotines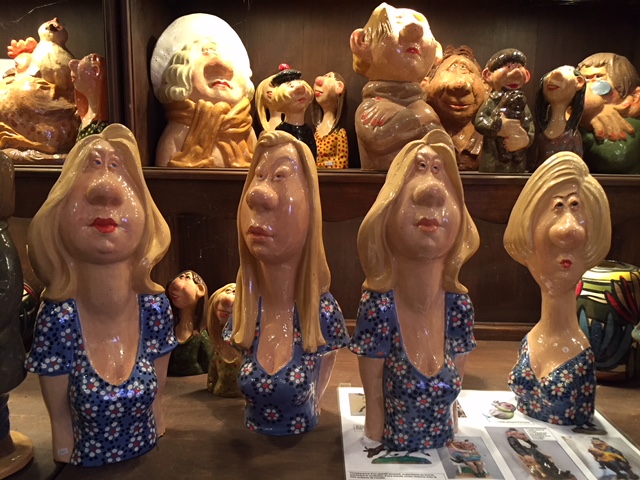 These sculptures in barbotine came from a model sculpted by hand, then cast in plaster, high thickness. The mold is emptied returned after dryness and emptiness is filled with barbotine (earth with plenty of water), the same earth to shape by hand. The mold is then emptied of its surplus, leaving a thin layer of soil 3 to 5mm.
The sculpture is dried and baked at 1,250 degrees. The mold can only carry a few coulages. Each piece can be seen as unique by the fact many alterations.
A long process of polychrome, glazing is spent on each piece, traditional enameling, sometimes requiring several cooking to 970 degrees. No two identical glazing. The appearance of different colors makes each piece unique.